Easy Homemade Pasta Sauce ~ A Replacement for your Store-Bought Sauces
Throwing together a pasta dish is a super easy weeknight dinner, and you don't have to have a high level of cooking skills to master spaghetti.
But store-bought pasta sauce can be loaded up with preservatives and added sugar, so if you're looking to ween these things out of your diet, you're going to need to find an alternative.
The good news is, pasta sauce is super easy to make, and you can make at least a couple of jars worth at a time!
...
Here is an easy base for the sauce. This will give you a nice, thick, saucy texture and you can add seasonings or alter the ingredients based on what you like or what is in season.
It's also versatile! Other ways you can use this sauce include:
Throw it on top of chicken
Use it as a hotdish (casserole) sauce
Eat it plain like a smoothie (or not)
...
Tomatoes. The obvious base for tomato sauce, of course. There are many ways you can cook these. I like the caramelized taste, so I cook them on high heat (450 degrees) for 35 minutes, chopped into cubes, skin side down. If you don't like the caramelized taste, cook them at a lower temp for less time (20 minutes at 375).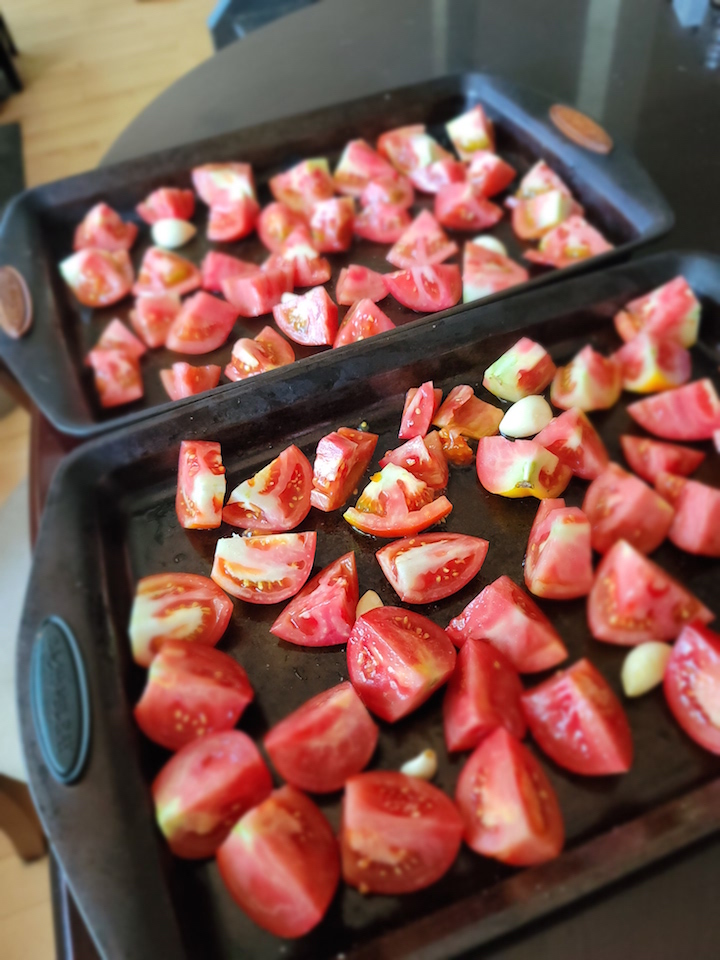 Garlic. I throw five or six cloves in with the tomatoes as I roast them.
Eggplant. The meatiness of eggplant will add good volume and thickness to your sauce. You really don't even taste it much in the final product. Before you do anything with it, chop it up, sprinkle some salt over the flesh, and let it sit for about an hour. Rinse in a colander and pat dry before baking. This will get rid of that "eggplant-ey" taste.
Squash. It's clearly late summer while I am writing this, and most of my ingredients were picked up at the Minneapolis farmer's market. I cook the squash with the eggplant, all cut into cubes and roasted until they're soft (375 for 30 minutes).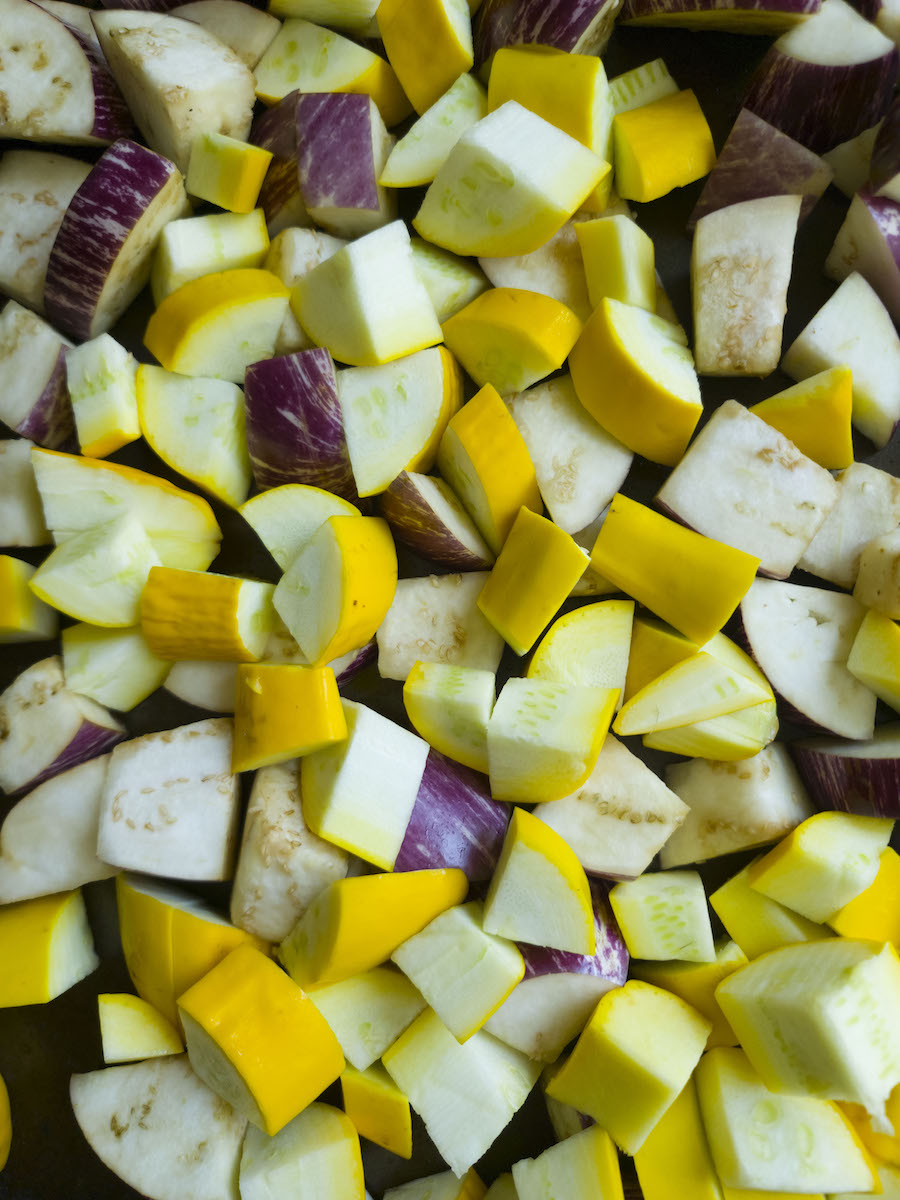 Other options for things you can use include carrots, zucchini, and red pepper. The red pepper gives it an awesome taste if you roast them with the tomatoes. If you want to get real fancy, throw them on the grill until the outsides are slightly charred.
While roasting all these awesome ingredients, I just use a bit of olive oil, a sprinkle of pink Himalayan salt, and fresh cracked pepper. This is SUPER SIMPLE and really brings out the natural flavors of the vegetables themselves.
If it's summer and all this goodness is coming straight from the garden or farmer's market, I leave it at that and enjoy the taste of nature.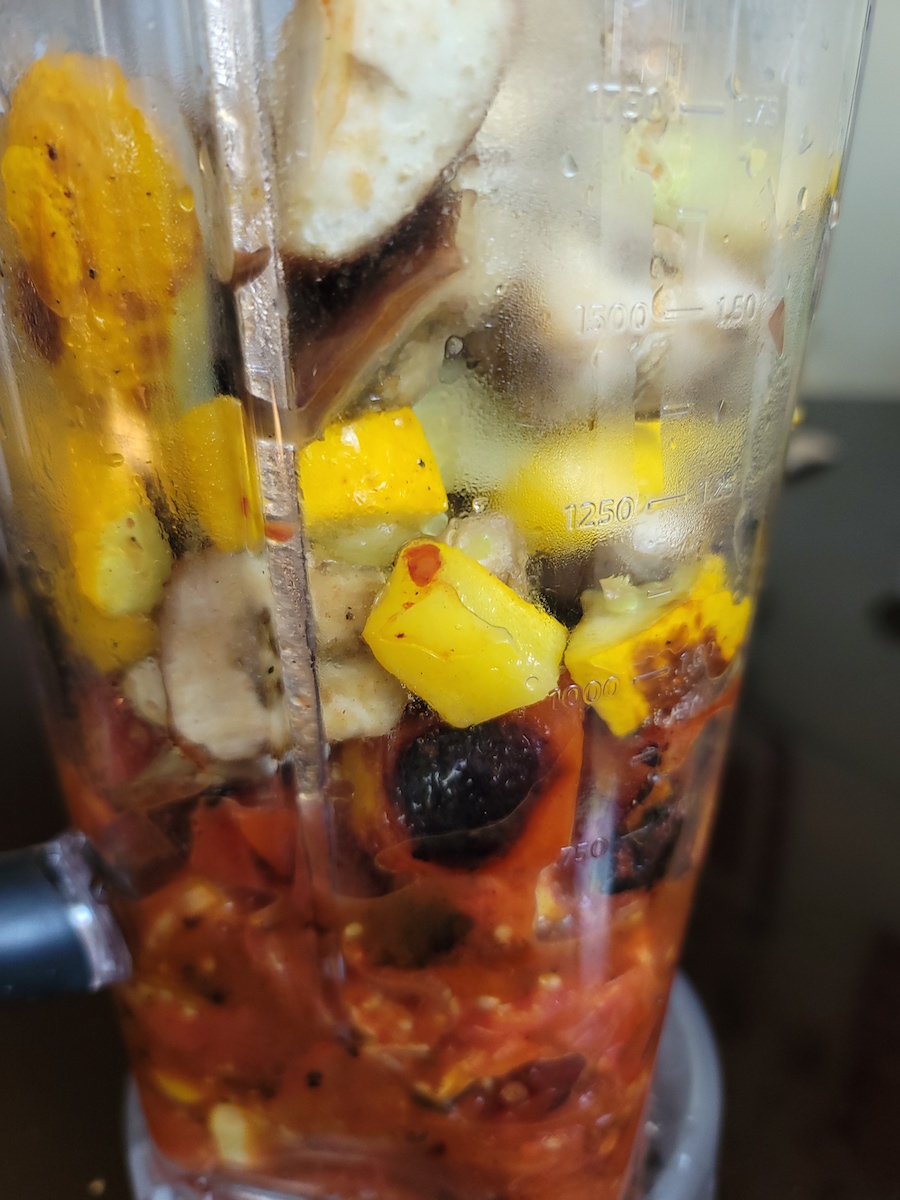 Once everything is roasted, throw your ingredients into a blender and blend till smooth. At this stage, you can add to the sauce if you desire...
Some options to spice up your sauce include
Fresh herbs. Basil, parsley, thyme, oregano. Just throw a handful in the blender with the roasted veggies.
Red pepper flakes will give it a little spice.
A splash of broth if you don't want it as thick
Grated parmesan can totally be blended into the sauce or thrown on top.
And ta-da, you've got pasta sauce. No additives. No preservatives. No sugar. Just goodness.
To make two full, solid jars, I did two baking trays worth of tomatoes and garlic and one tray of eggplant and squash. Play with proportions based on your preferences and what you need. If you have time, you can do a few at a time, and it'll keep nicely in a glass jar in the fridge for probably a week or so (but mine is always gone before that).